Lovin' our lungs is about having fun and enjoying life to the full but the competition does have some standard rules  – see below some things to consider when making your video.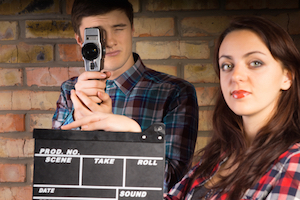 Eligibility
The competition is open to young people aged 12 to 18 years old.
Copyright
Please remember that you will need to get permission to use any music or footage in your film.
Consent
If you are entering as a Club please confirm that you have completed and returned a standard parent/guardian permission form to your club.  If you are entering as an individual you will need the full consent and permission of your parents/guardians to take part.  We would also recommend that you get permission to use footage of any additional people that may feature in your film. Copies of both forms available here:
Parent Guardian Permission Form
Submission of applications
Films must be no longer than 90 seconds.  To enter your film in the competition, you will need to upload it to an online channel such as YouTube or Vimeo and send us the link through the application form.  You will also need to complete the online application form and email us any necessary consent forms.  Full details are in included in the Application form section.
The Irish Lung Health Alliance cannot accept any responsibility whatsoever for any technical failure or malfunction or any other problem with any server, Internet access, or system which may result in any entry being lost or not properly registered or recorded. Please make sure you make your entry in sufficient time to meet the 22nd May deadline.